Seattle Kraken: Could Ron Francis Raid Carolina For Rob Brind'Amour?
Seattle Kraken General Manager Ron Francis has an intimate knowledge of the Carolina Hurricanes' setup; might he consider stealing their coach next season?
Firstly, given he has continually been delaying any sort of coaching announcements for the Seattle Kraken, it's entirely plausible.
After all, Rob Brind'Amour is on an expiring deal with the Carolina Hurricanes and would have regularly been crossing paths with Ron Francis during his time with the Charlotte Checkers.
Of course, his promotion to the head coaching role came on the same day the Hurricanes announced Don Waddell as General Manager. However, Brind'Amour was enough of a known quantity during Francis' time to have built a strong rapport.
The obvious thinking for the Seattle Kraken is to consider hiring him. Especially with an expiring deal, there might not even need be compensation for the Canes. I'd also be imagining the Seattle Kraken would be offering better money than Carolina.
Although he was born in Ottawa, Rob was actually raised in British Columbia, which could be a strong selling point for the Kraken. Trying to attract people by pointing out the proximity of their home province might prove a very useful strategy.
Brind'Amour's Record With The Canes
Here is a head coach that the rest of the league seems to be sleeping on. Listening to him addressing his side after the emergency backup goalie game in Toronto, it's clear he is motivating.
Indeed, this is a man that is comfortable with his team being slightly free-spirited and having some fun. The Canes certainly were upsetting plenty of old-school hockey voices with their post-game antics. Rob could very easily be shutting that down, but clearly sees value in his team having fun.
Let's also not go overlooking the remarkable success of the Carolina Hurricanes with him behind the bench. He has them playing a possession-hungry style that not only looks attractive, but with more consistent goaltending could be hugely successful.
Ron Francis, in all likelihood, can offer that improved goaltending. Rob Brind'Amour might very well get a new Seattle Kraken team performing as greater than the sum of their parts.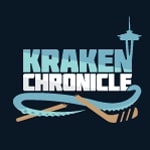 Want your voice heard? Join the Kraken Chronicle team!
Write for us!
Even better for him, his team wouldn't be facing Boston until the Stanley Cup Final. They, after all, knocked the Canes out in the Eastern Conference Final a couple of years ago. That and the First Round last season.
Of the options available on the coaching carousel, Rob Brind'Amour would be a impressive hiring. It wouldn't be entirely shocking seeing Francis diving back into his old staff in Carolina. It wouldn't be the first nor last time in this franchise-building phase.
The big question is whether he is keen on leaving Raleigh after such a long time with the franchise. Likewise, whether he has an appetite for taking on a brand new franchise. It's not a challenge that would be to everyone's liking.
Ron Francis could do far worse in the coaching role. Heck, maybe it's why he is still waiting to make a hiring.