Seattle Kraken: How Many Expensive Names Will LA Leave Available?
More than most teams, the Los Angeles Kings have a lot of freedom when it comes to the Seattle Kraken Expansion Draft.
They can opt two ways; leaving older more expensive names available or rewarding their longevity and potentially losing a younger guy. Either option certainly looks decent for the Seattle Kraken.
When you start looking at the Los Angeles roster, you find the core of their 2013-14 Stanley Cup winning team still intact. The likes of Jonathan Quick, Anze Kopitar, Drew Doughty, Dustin Brown and Jeff Carter all still remain.
Unfortunately for LA, they are all remaining on very nice contracts. When you start going down that list, they are accounting for almost $38 million against the salary cap.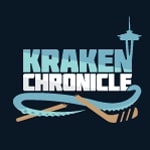 Want your voice heard? Join the Kraken Chronicle team!
Write for us!
In turn, making future planning somewhat of a challenge for the Kings. That isn't to say the future isn't looking bright though. They were well-represented on the World Juniors winning Team USA just recently.
When you start looking at the old guard and their individual cap hits, it starts begging the question; will they be making them available in the hopes of the Seattle Kraken relieving them of cost.
Perhaps the most likely trio seeing themselves left unprotected are Quick, Brown and Carter. Doughty's no-move clause guaranteeing his safety, while Kopitar is still producing decently enough.
Cal Petersen saw out last season playing 8 games for the Kings and doing well in those, meaning Quick may have somewhat of a successor being groomed. Realistically though, he's not at the point yet of taking over the starting role. As such, Quick is the only goalie worth protecting.
However, I think the Seattle Kraken should be fully expecting to see the combined $11.14 million cap hits of Brown and Carter available to them.
Opting for them to be available means that the Kings are giving themselves every chance at protecting younger talents. Instead of having to make Lias Andersson or Blake Lizotte available, they make expensive old deals the only choice.
If indeed this is the path they choose, it's really savvy business. Protecting the future rather than burying their heads in the sand and the glory days of yesteryear.
Of course, for the Seattle Kraken, they'd likely prefer the youth. After all, this is an LA Kings side that they'll be facing regularly in the Pacific Division. Weakening it in the future is far more useful than in the present. In fact, it's arguably doing them a favor taking a member of the old guard.
The answer to the leading question is most likely two. There's four real options but nobody is foolish enough to be giving Anze Kopitar away for free, nor Jonathan Quick!