Seattle Kraken: Hiring Staff With Stanley Cup Winning Pedigree Is Smart
The Seattle Kraken are being incredibly smart about their culture, by adding staff with some very recent Stanley Cup winning dynasty experience.
Hiring staff that have history with the Chicago Blackhawks and Pittsburgh Penguins is going to ensure that a winning culture is developed by the Seattle Kraken.
Ron Francis, by going out and adding Norm Maciver and Jason Botterill is sending a very clear message to the league. The Seattle Kraken are not just about making up the numbers; they're joining the NHL with the intention of winning the Stanley Cup.
Every hiring thus far by the organisation seems to have this focus. Whether that be grabbing staff from the Washington Capitals; or indeed from winning teams outside of the hockey world, like HelloSign and Microsoft.
Most telling with these moves is the fact both were playing significant roles in player development. Having an AHL affiliate that is grooming players for the NHL is vital in the modern game.
Indeed, having players that are capable of stepping up without missing a beat is even more key. Maciver and Botterill both have plenty of experience giving players these opportunities to shine in the minor league.
One needs only look at the fact the Penguins and Blackhawks were consistently turning over players during their successful runs to realize this. Even when they were losing big name players, they were finding new lower-cost guys to capable of filling their skates.
Hence bringing these guys on-board is a clear power move by Ron Francis. He is intending that the Seattle Kraken build a culture around first and foremost, winning. Beyond that, he's hoping that hiring on merit, regardless of background is a move that will pay off.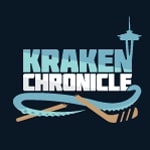 Want your voice heard? Join the Kraken Chronicle team!
Write for us!
Obviously, these two hirings are members of the 'old boys club', so to speak. Hence, one might argue that the Seattle Kraken are hardly being diverse.
However, it's clear these moves are about ensuring the best path for developing future NHL talents. What's more; Jason Botterill has been a General Manager in the NHL. As such he has first-hand understanding of what Ron Francis is doing.
Moving forward, the Seattle Kraken are lining themselves up to be in a fantastic spot. Hiring the best possible people to the key roles is only going to help us.
A winning culture isn't something you can set about building overnight. You need a team that is actually winning to do so!
Though by surrounding our roster with winning names from Day One; there will be clear focus on doing them proud and ensuring that we are putting the right foot forward.