Seattle Kraken: Red Wings Might Get Let Off Lightest At Expansion Draft
It's fair to say the Detroit Red Wings aren't likely giving the Seattle Kraken anyone of value at the Expansion Draft.
Looking through their roster, the Seattle Kraken will have slim pickings to choose from Detroit. Not that Detroit fans will be complaining though, with a steady path of rebuilding underway.
The Expansion Draft brings with it certain rules to meet, but meeting them should prove easy for the Red Wings.
Leaving available forwards that are a) under contract and b) play 40+ games in the 2020-21 season or 70+ in the past two campaigns should be easy. Likewise, with the sole defenseman needing to meet the criteria.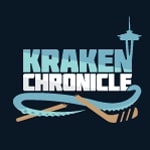 Want your voice heard? Join the Kraken Chronicle team!
Write for us!
In fact, this is why Steve Yzerman added Marc Staal to his roster in Detroit, undoubtedly. Throughout the Detroit roster, you see ageing veterans being overpaid. Expecting them to be left available is reasonable thinking.
The likes of Frans Nielsen, Darren Helm and Danny DeKeyser may have once led them to the playoffs routinely. Now, they're holding up a full-blown rebuild.
For the Seattle Kraken, it's going to be hard finding the value from their Detroit expansion pick. It is likely one you'd be negotiating a side deal on. The Kraken should be willing to take on an over-blown salary only if the Red Wings give up a prospect or draft pick.
Goalies
Starting with the goaltending; the options for the Seattle Kraken are Thomas Greiss, Jonathan Bernier or Calvin Pickard.
Of course, this is dependent on Detroit exposing or renewing them in the first place. Either way, it's slim pickings and seems hugley unlikely that we'll look for a goalie from them.
Defense
Moving on to the defense; Marc Staal is one of 4 names meeting or projecting to meet exposure requirements. In all likelihood, this means he is the one they'll be exposing to us. Luckily, his $5.7 million contract ends at the end of the season. Not protecting DeKeyeser also seems a likely move.
Potentially, Dennis Cholowski or Filip Hronek end up being our only youthful options to draft. Both would be worth adding, especially with a focus on youth, but aren't exactly projecting as world-beaters.
Forwards
Among the forwards, the Seattle Kraken will have the chance of taking, frankly, a bunch of ageing veterans. Nielsen, Helm, Valtteri Filppula, Bobby Ryan and Luke Glendening could all be very much available for free.
Unfortunately for the Seattle Kraken, that's just how slim the pickings are. We can set about hoping Yzerman makes a mistake and allows us a chance of securing Evgeny Svechnikov or even Michael Rasmussen, but there's limited chance.
Indeed, we have to be making do with what's on offer. That or making a deal to ensure we get some value out of Detroit.
Evidently, they have been smart in planning their Expansion Draft. Not only adding players that meet the exposure requirements, but also gaining assets in doing so. Perhaps more so than any other team, they are playing a very clever game.
Moving forward, it's likely to end up rewarding them. Hence why a little patience now means they won't be losing anyone of much value. An annoyance for the Seattle Kraken, but no doubt a cause of celebration for them!