Seattle Kraken: We Can Hardly Expect A Goalie From Pittsburgh Now
For a while, it was inevitable that the Seattle Kraken would nab a goaltender from the Pittsburgh Penguins at the Expansion Draft.
Such a move would be the second consecutive time the Penguins lost a goalie to an expansion team. Either option would likely be a starting goaltender with the Seattle Kraken too.
While the Penguins paid a second round pick to ensure the Vegas Golden Knights took Marc-Andre Fleury, there never seemed to be any throw-in likely.
Simple fact for Jim Rutherford was that he'd lose either Tristan Jarry or Matt Murray to the Seattle Kraken and that was that. Even when Rutherford was trading, a goalie leaving at the Expansion Draft still felt inevitable.
However, this is no longer an option for the Kraken. Tristan Jarry has all but confirmed he'll be their starting goalie moving forward. Supporting him will be Casey DeSmith.
It is most likely that Casey DeSmith is available at the Expansion Draft. However, his age makes him far less appealing than choosing between Jarry and Murray. He is 29 years old and has yet to really make it stick at an NHL level.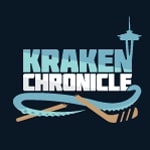 Want your voice heard? Join the Kraken Chronicle team!
Write for us!
On the flip side of these, Matt Murray despite being a two-time Stanley Cup winner was allowed to leave.
He is now finding himself as the undisputed number one of a rebuilding Ottawa Senators organisation. In moving to Ottawa, he's scoring a higher-paid contract than he would've in Pittsburgh.
Given that both Tristan Jarry and Matt Murray are just 26 years old, the Seattle Kraken would have been adding players in their prime.
Unfortunately, it's back to the drawing board when it comes to recruiting for the Seattle Kraken's initial goaltending tandem.
Most of the options available to the team are older than the likes of Jarry and Murray. Such is the business savvy of Jim Rutherford that he dealt from a position of power in Pittsburgh.
With Maxime Lagace, Tristan Jarry and Casey DeSmith as the trio moving forward, the Seattle Kraken will now look to the skaters on the Penguins roster.
The dust is still settling from all of these trades. I would be betting that the Seattle Kraken have already built multiple different rosters already.